ISTANBUL DINING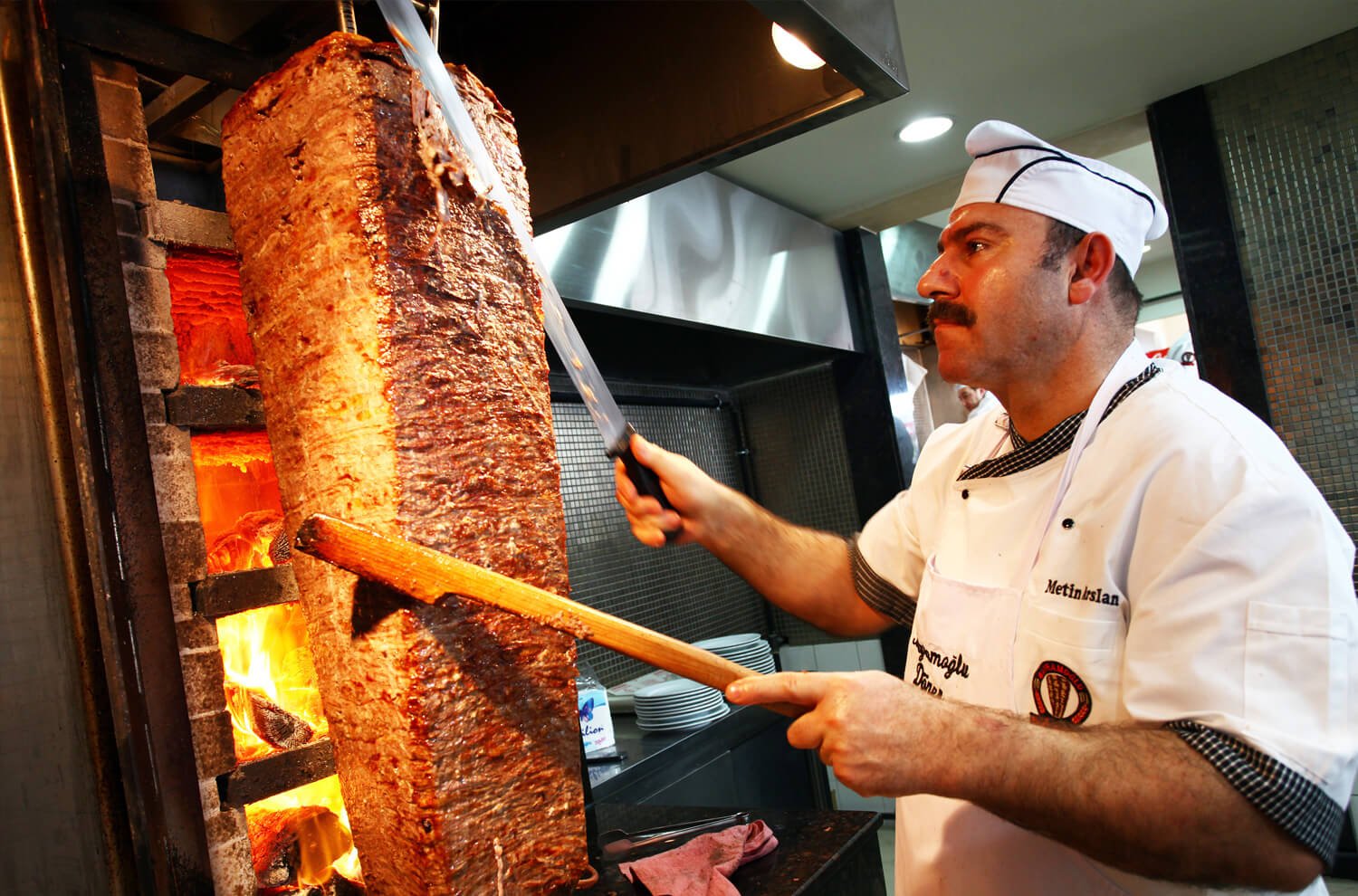 The Mediterranean, Asian and Middle Eastern cuisines blend together in blissful harmony to add layers of flavour to the Turkish cuisine, in its kebabs or small tapas-like plates called mezes. Meats, fresh vegetables, beans and nuts form the major part of the dishes prepared. Yoghurt, a main component is usually served with meat entrees and breads. Simit, a bagel-like portable snack, and various other street food, including döner (made from lamb meat) are popular both with the locals and visitors. The strong Turkish coffee and the dessert, Turkish Delight, are not to be missed.
There is a wide variety of restaurants in Istanbul, be it the high-end restaurants with well-trained chefs specializing in cuisines from all over the world to the traditional restaurants and bars called mehyanesto the no-frills kebab joints. Turks just love food.Mehyanes are the local bars that are loud and fun filled where mezes and alcohol flow without any restrictions.
The national alcoholic drink,raki, is made from the aniseeds and is servedmixed with a glass of chilled water. The raki is a colourless liquid, but when mixed with cold water, it becomes a white liquid that looks like milk, hence the nickname, aslansütü, (lion's milk).
The tourist-oriented district of Sultanahmet, serves overpriced and mediocre food in its restaurants and is best avoided. You can reach Beyoğlu, which is a short tram ride north across the Golden Horn, where you will find authentic and quality food, most of it home made style, though there are high end restaurants too, but served with love and care at a moderate price.