Gimmelwald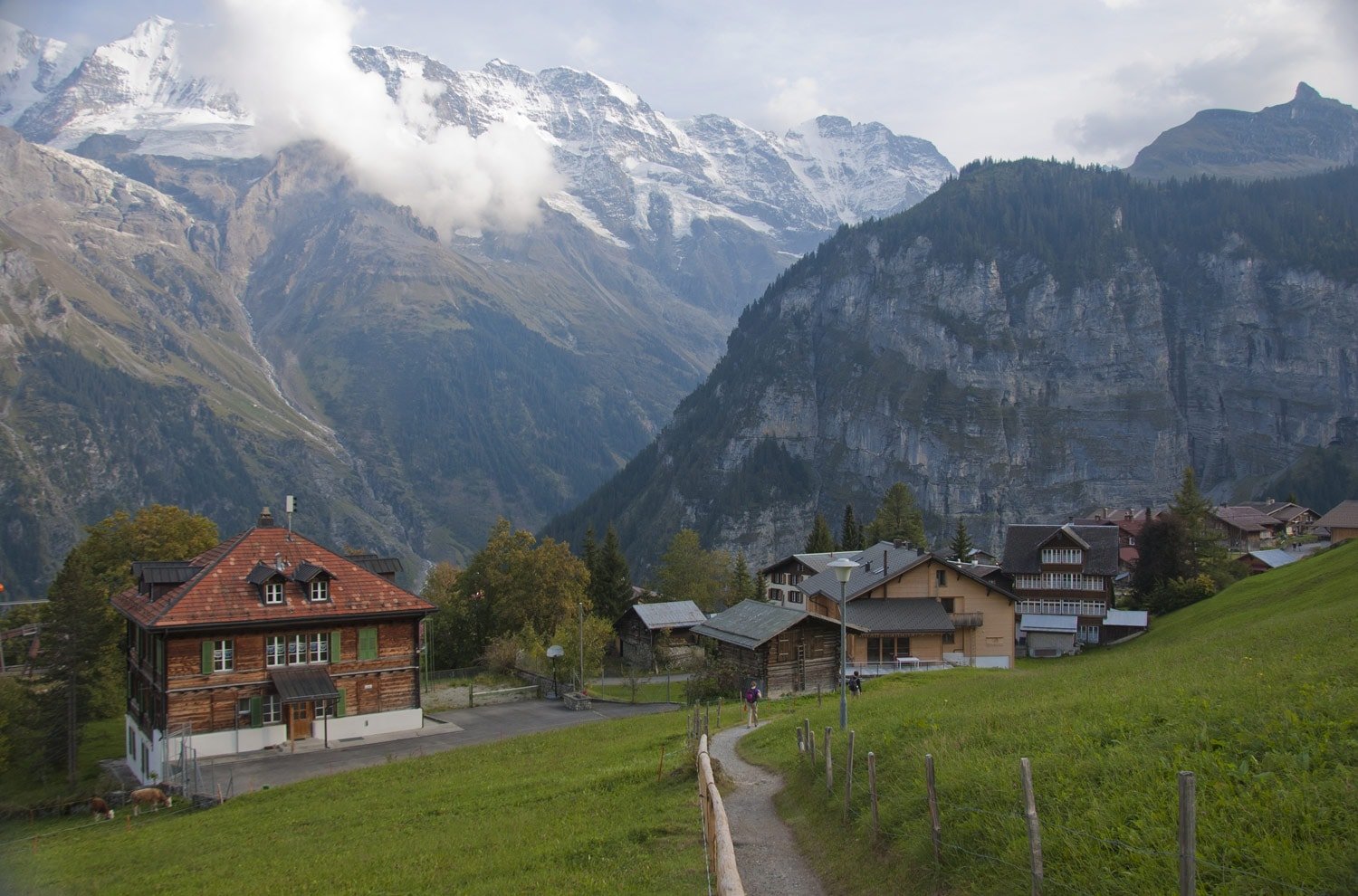 Gimmelwald is not to be confused with Grindelwald, which is one valley away and is a bustling touristic town.
Gimmelwald on the other hand is a small quaint alpine village which is located just below Mürren and can be accessed by the cable car or by a short hike down which is definitely recommended for the spectacular views of pristine alpine scenery.
It is a small, self-sufficient village, proud of their diary and agro based economy and eco-friendly occupations and strive to protect their way of life away from pure consumerism and the greed of the tourism industry.
In order to protect their land from being taken over by hotel chains, they went to the extent of getting Gimmelwald certified as an avalanche prone zone.
Thanks to these efforts, you can get a peek at a place where time seems to have stood still and a farming community that is proud of their way of life and determined to keep it that way in the future too.
There are a few inns run by local families and a hostel for backpackers. Do drop by at the bar of the hostel and you will be greeted warmly by its owners and do take time off to have a drink and take in the extraordinary view of the mountains and the valley below.