To & From the Airport
By boat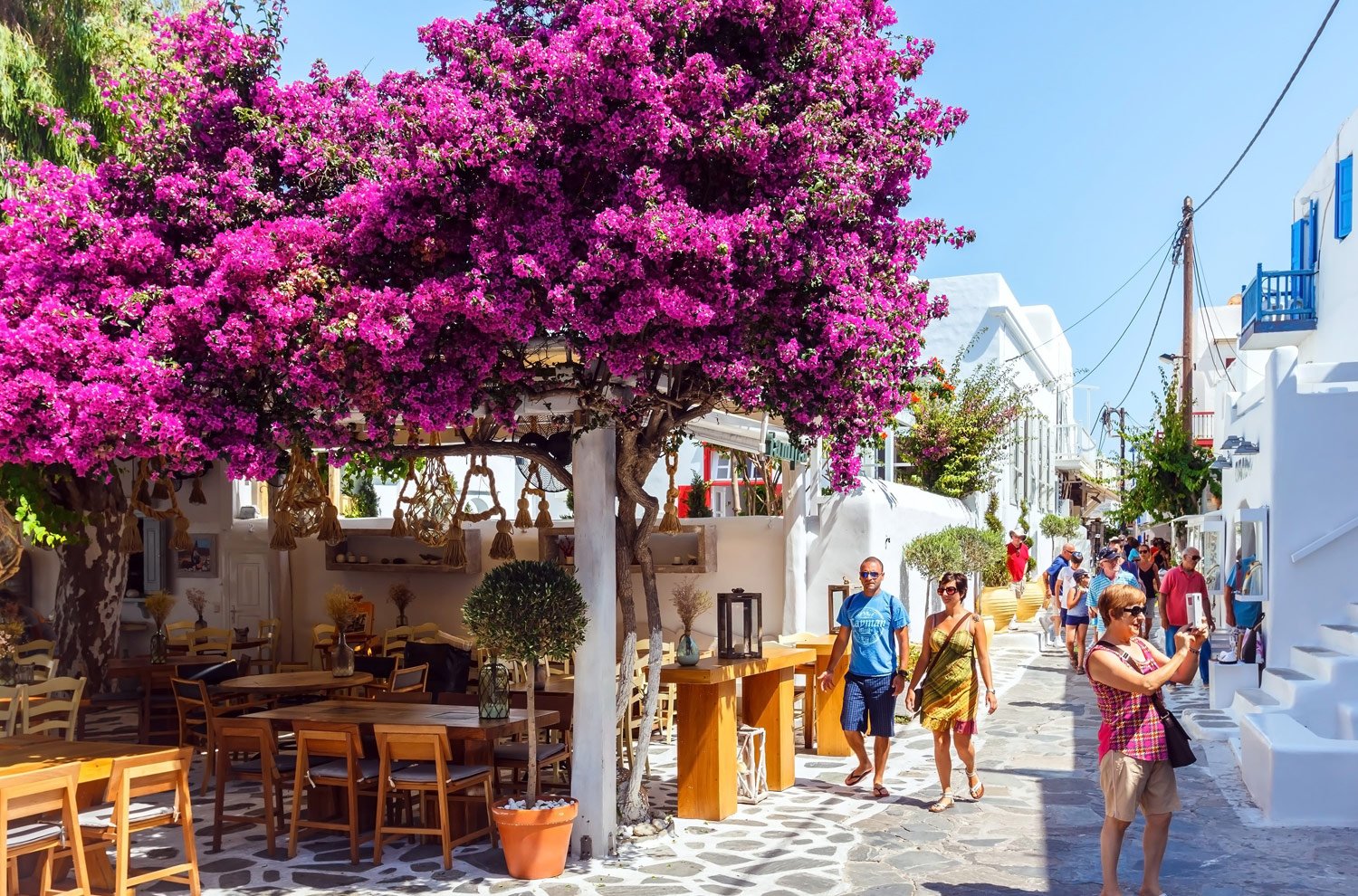 Sea-taxis are efficient and offer services connecting the best beaches in the island. Plan your departure from the central hub Platys Gialos and get picked up and dropped off at Ornos, Paraga, Paradise, Super Paradise, Agrari and Elia beaches (round trip priced between €5 & €7). More still, enjoy a customised itinerary and cruise for a reasonable rate.
Sea Bus
The sea-bus plies from New Port to Hora (for €2) every hour, starting from 9 am-10 pm. (30 mins departure when cruise ship is docked in port)
Bus
Hop on to any bus in the KTEL Mykonos bus network at two main terminals and get picked up at Old and New Ports additionally.
Buses during the peak season ply continuously for a maximum of €1 to €2 (depending on the distance) and reduce their services during off season. During peak season between July and August, these buses continue service till 2 am from the beaches. Check the website for the timetables.
Ornos and Agios Ioannis beach, Platys Gialos, Paraga and Super Paradise beaches are served by Fabrika, the Terminal A -southern bus station.
Agios Stefanos via Tourlos, Ano Mera, and Kalo Livadi, Kalafatis, and Elia beaches are served by Remezzo, the Terminal B – northern bus station (behind the OTE office). Old and New Ports have the facility to serve tourists from Tourlos and Agios Stefanos.
Buses ply frequently from the New Port to the southern bus station and between the nearby airport. A private bus runs between Paradise Beach and Old Port via Fabrika, during the summer rush, from 11 am to 11 pm, hourly.